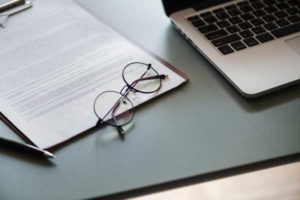 For the past few years, members who needed or wanted to dual-register a Kiko Goat were required to have duplicate DNA testing done at additional cost because registries were unable to share DNA information between organizations. At the 2018 AKGA Annual Members Meeting in Knoxville, Association Members voted overwhelmingly for the AKGA Board to pursue sharing DNA with
all
goat registries. AKGA President James Sanders immediately formed a committee of both directors and fellow members to explore not only the mechanics of sharing DNA, but also to examine any potential risks. The committee spent several weeks delving into all manner of hypothetical situations and then presented their findings to the board.
In December 2018, Sanders and the AKGA Board of Directors finalized a DNA profile sharing agreement with the NKR, which mirrors a similar agreement already in place with the IKGA. Members will save both money and time when dual-registering. No more double hair pulling or waiting twice on lab analysis! This agreement also makes it easier for breeders to transfer eligible goats back into the AKGA, adding substantial value to those animals that DNA qualify.
It is the AKGA's continuing mission to improve the quality of service for association members. We hope you will find these streamlined DNA sharing processes to be beneficial to you and your farming operation.
Please examine the
Transfer Chart
which takes you through the decision process for determining eligibility. Then, if you are ready to submit a goat for transfer consideration,
complete the form
and send it to the Registrar for evaluation. There is no charge for submitting your goat's information to our Registrar to determine eligibility.